Rider:
Trend among concussion experts appears to be away from routine baseline testing
The most recent concussion consensus statements [1,2,3] recommend neuropsychological (NP) testing in making return to play decisions after concussion, and formal baseline NP screening of athletes in all organized sports in which there is a high risk of concussion (e.g. football, hockey, lacrosse, soccer, basketball), regardless of the age or level of performance. [1,2]
While NP testing has become increasingly popular in concussion management, its use remains controversial. As a result, there are no universally agreed-upon recommendations for use of NP testing,[13] with existing recommendations based on experts' opinion. [2]
Open to debate
Whether baseline testing is necessary is open to debate: it appears to have advantages over comparative normal values, but no studies have looked at this issue with regards to outcomes, and at least two recent studies [4,5] suggest that age-related norms may be adequate to assist with management decisions. 
If anything, while the trend in recent years has been for more athletes, especially at the high school level, to undergo baseline NP testing, there appears to be some slight movement away from recommending routine testing of all athletes, or even all athletes in contact or collision sports with a high risk of concussion:
The American Medical Society for Sports Medicine's 2013 position statement, [2] for example, says that concussions can be managed appropriately in a majority of cases without the use of NP testing, although it recognizes that it may have "added value in some settings, especially high-risk athletes."
The 2013 Zurich consensus statement on concussions [1] pours cold water on the increasingly widespread conventional wisdom that every athlete in contact or collision sports needs a baseline NP test, stating flatly that "[f]ormal NP testing is not required for all athletes," and that there is "insufficient evidence to recommend the widespread routine [or mandatory] use of baseline neuropsychological testing."
The American Academy of Neurology's 2013 concussion guidelines [3] states that it is "likely" that NP testing, whether paper-and-pencil or computerized, "is useful in identifying the presence of concussion." The AAN's language on baseline NP testing is equally equivocal, saying only that concussion management "might utilize individual baseline scores on concussion assessment tools, especially in younger athletes, those with prior concussions, or those with preexisting learning disabilities/attention-deficit/hyperactivity disorder, as doing so fosters better interpretation of postinjury scores."
The new Institute of Medicine/National Research Council report on concussions in youth sports[13] cites both the Zurich statement[2] and the 2013 position statement of the American Medical Society for Sports Medicine[2] as supporting the view that most concussions may be managed appropriately without neuropsychological testing.  Noting the lack of evidence that use of baseline testing in the clinical management of concussions improves short- or long-term outcomes, the report observes that, while "the universal 'screening' approach of using baseline tests may be a significant improvement, ... there are very few data on that issue, and it is not clear how one could determine if one approach is 'better' than another (i.e., comparing post injury to one's own baseline or to normative standards."
If NP testing is used, the Zurich statement,[1] AMSSM position statement,[2]  and Institute of Medicine and National Research report, as well as numerous recent studies,[6-10]  agree that it should not be the sole basis of management decisions, but should only be seen as an aid to the clinical decisionmaking process in conjunction with a range of other assessments (e.g. concussion symptom scales , balance , clinical exam).
Still recommended by many
Many concussion clinicians, however, still recommend baseline neurocognitive testing.
One is William P. Meehan, III, MD, Director of the Sports Concussion Clinic at Boston Children's Hospital, who recommends baseline testing, both balance [3] and computerized neurocognitive [4], for  athletes playing sports that can carry a substantial risk of concussion, not just football, ice hockey, and lacrosse, but even soccer and basketball, sports which also have fairly high rates of concussion. [14,15]
"In particular," Dr. Meehan recommends conducting a balance assessment, ideally using the Balance Error Scoring System (BESS) [3], and a form of neurocognitive or neuropsychological testing. "I like the computerized versions," he says, although he admits, "That's a little bit controversial. Some people think that every athlete should see a neuropsychologist and have traditional [i.e. pencil and paper [5]] testing. I actually think that would be ideal, quite frankly it would be great. But there are just not enough neuropsychologists, and the ones that are there certainly don't have enough time to do an individual assessment on every athlete."
"And so the choice in reality, is that they get nothing, or they get computerized testing [4]. And the computerized testing gives you information, and it gives you an accurate assessment of their memory. It gives you an accurate assessment of their reaction time, some of them to 1/1000th of a second, so a very high sensitive measure of their reaction time. And it gives you an accurate assessment of their processing speed, how long it takes them to think through information and come to some conclusion. And all those things are affected by concussion, they get worse after a concussion, and so you can use it to monitor their progress."
"The truth is [that] 20 to 30 percent of athletes in sports will report being symptom-free [6] before their brain function as returned to its own personal baseline values.[16,17] And so if you don't do that testing, you run the risk of returning 20 to 30 percent of concussed athletes back to sports before they're fully recovered."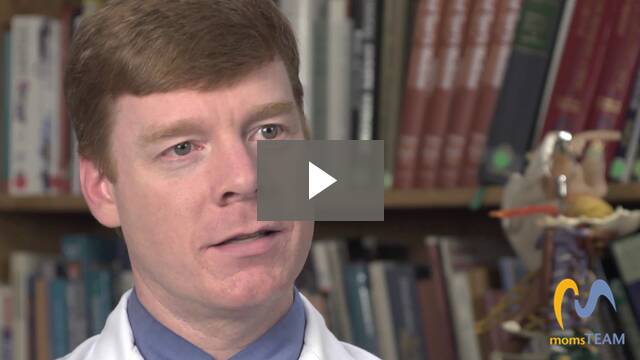 Is post-exertion neurocognitive testing needed?
In fact, a recent study [18] argues that clinicians should not return athletes to play based solely on the fact that they report being asymptomatic, but also should not view their results on computerized neurocognitive tests taken before they begin a graduated return to sports protocol [8].  Researchers found that, among concussed student-athletes who reported no symptoms [2] and even had returned to baseline on computerized neurocognitive tests [4] taken before beginning the RTP protocol, more than a quarter (27.7%) exhibited declines in verbal and visual memory on the tests after moderate exercise. 
Those findings prompted the authors of that study, led by sports concussion neuropsychologist Neal McGrath, Ph.D. of Sports Concussion New England, to recommend that neurocognitive testing become an "integral component of the athletic trainer's post-exertion evaluation protocol and that student-athletes should not be cleared for full contact activity until they are able to demonstrate stability, particularly in memory functioning, on such post-exertion neurocognitive concussion testing."
---
1. McCrory P, et al. Consensus statement on concussion in sport: the 4th International Conference on Concussion in Sport held in Zurich, November 2012.  Br J Sports Med 2013;47:250-258
2. Harmon K, et al. American Medical Society for Sports Medicine position statement: concussion in sport. Br J Sports Med. 2013;47:15-26.
3. Giza C, Kutcher J, Ashwal S, et. al. Summary of evidence-based guideline update: Evaluation and management of concussion in sports: Report of the Guideline Development Subcommittee of the American Academy of Neurology. Neurology 2013 (published online ahead of print March 18, 2013): DOI:10.1212/WNL.ob013e31828d57dd (accessed March 23, 2013) 
4. Echemendia R, Bruce J, Bailey C, Sanders J, Arnett P, Vargas G. The Utility of Post-Concussion Neuropsychological Data in Identifying Cognitive Change Following Sports-Related MTBI in the Absence of Baseline Data.  Clin Neuropsy 2012;26(7):1077-1091.
5. Schmidt J, Register-Mihalik J, Mihalik J, Kerr Z, Guskiewicz K. Identifying Impairments after Concussion: Normative Data vesus Individualized Baselines. Med & Sci Sports & Exer. 2012;44(9):1621-1628.
6.Resch J, et al. ImPact Test-Retest Reliability: Reliably Unreliable?
J Athl Tr.
2013;48(3):000-000 doi: 10.4085/1062-6050-48.3.09 (ePub in advance of print).
7. Schatz P, et al. Long-term test-retest reliability of baseline cognitive assessments using imPACT. Am J Sports Med. 2009;10:38(1):47-53.
8. Broglio SP, Macciocchi SN, Ferrara MS. Sensitivity of the concussion assessment battery. Neurosurgery. 2007;60(6):1050-
1058.
9. Erlanger D, Feldman D, Kutner K, et al. Development and validation of a web-based neuropsychological test protocol for sports-related
return-to-play decision-making. Arch Clin Neuropsychol. 2003;18(3):293-316.
10. Elbin RJ, Schatz P, Covassin T. One-year test-retest reliability of the online version of ImPACT in high school athletes. Am J Sports Med. 2011;39(11):2319-2324.
11. Meehan WP, d'Hemecourt P, Collins C, Comstock RD, Assessment and Management of Sport-Related Concussions in United States High Schools. Am. J. Sports Med. 2011;20(10)(published online on October 3, 2011 ahead of print) as dol:10.1177/0363546511423503 (accessed October 3, 2011).
12.  Marar M, McIlvain NM, Fields SK, Comstock RD. Epidemiology of Concussions Among United States High School Athletes in 20 Sports.  Am J Sports Med 2012;40(4):747-755.
13. Institute of Medicine (IOM) and National Research Council (NRC). 2013. Sports-related concussions in youth: Improving the science, changing the culture. Washington, DC: The National Academies Press.
14. Meehan WP, d'Hemecourt P, Collins C, Comstock RD, Assessment and Management of Sport-Related Concussions in United States High Schools. Am. J. Sports Med. 2011;20(10)(published online on October 3, 2011 ahead of print) as dol:10.1177/0363546511423503 (accessed October 3, 2011).
15. Marar M, McIlvain NM, Fields SK, Comstock RD. Epidemiology of Concussions Among United States High School Athletes in 20 Sports.  Am J Sports Med 2012;40(4):747-755. 
16. Sandel N, Lovell M, Kegel N, Collins M, Kontos A. The Relationship Of Symptoms and Neurocognitive Performance to Perceived Recovery From Sports-Related Concussion Among Adolescent Athletes.  Applied Neuropsychology: Child. 2012; DOI:10.1080/21622965.201 2.670680 (published online ahead of print 22 May 2012)(accessed June 5, 2012) 
17. Lovell MR, Solomon GS. Neurocognitive Test Performance and Symptom Reporting in Cheerleaders in Concussions.  J Pediatrics 2013. DOI: 10.1016/jpeds.2013.05.061 (epub September 2013).
18. McGrath N, Dinn WM, Collins MW, Lovell MR, Elbin RJ, Kontos AP. Post-exertion neurocognitive test failure among student-athletes following concussion. Brain Injury 2013;27(1):103-113. 
Posted November 1, 2013
Teaser image: